We just released Facebook Bookings so your customers can now book tours right from your Facebook Page.
What are Facebook Bookings?
Facebook Bookings is an application that brings Experitus Booking Form to your Facebook page. Now your customers can book a tour without ever leaving Facebook!
What does it look like?
Once you add the button to your Facebook Page, it will appear at the top of the page.
What your customers sees after clicking on the Bookings button.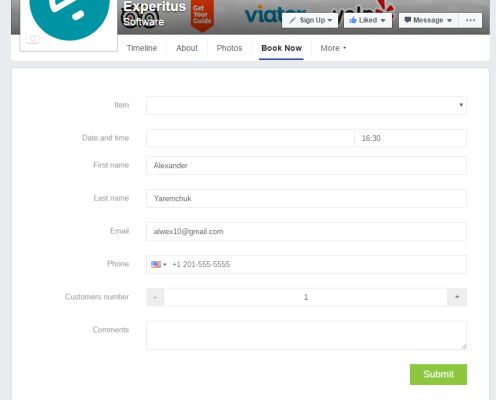 I'm in, how do I set it up?
We make it super easy to setup! Just follow the steps below.
Note: You will need to have access rights to set this up and requests must already be configured.
1. Click on Requests → Integrations.
2. Click on the "Facebook" panel.
3. Click on the "Add form to your page" button.

4. Log into Facebook.

5. Click the Facebook page you want to add the bookings page to.

6. Click Add Page Tab.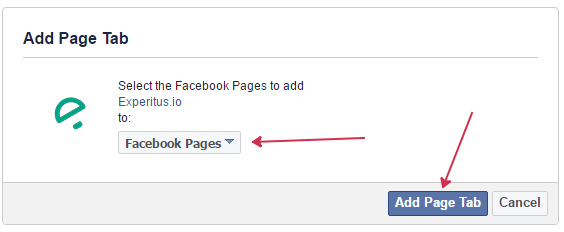 Thats's it!
Our "BOOKING FORMS" helps you to increase the online bookings!
Start a free trial today.